In my previous posts, I have talked about my penchant for tea tree products. I use tea tree to lighten blemishes, soothe my scalp, scrub my feet, even to relieve insect bites.
I had the chance to try some tea tree hair products from Parnevu. The timing couldn't be more perfect. While I swear by organix macadamia styling oil's amazing results on my hair, the shampoo and conditioner combo didn't address my flaky hairline. Nope, it's not dandruff, it's not even itchy. Partly, I attribute these snowflakes to frequent hot showers. Can Parnevu T-Tree solve the situation?
Parnevu Therapeutic Shampoo, 12 fl oz 354ml, $6
Product claims: helps lock in moisture; helps stop itching; helps prevent flaking.
Ingredients: Water, Sodium Laureth Sulfate, Decyl Gucoside, Cocomidopropyl Betaine, Lauramide DEA, Glycol Sterate, Tea Tree Leaf Oil, Polyquaternium-10, Equisteum Arvense Extract, Sage Leaf Extract, Nettle Extract, Hydorlyzed Wheat Protein, PEG-120 Methyl Glucose Dioleate, Fragrance, Citric Acid, Propylene Glycol, Glycerine, Disodium EDTA, Methylparaben, Propylparaben, Diazolinidyl Urea, Yellow 5, Green 3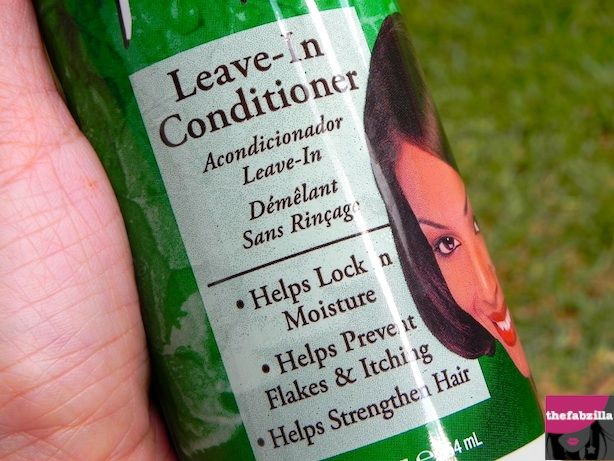 Parnevu Leave-in Conditioner, 12 fl oz 354ml, $6
Product claims: helps lock-in moisture; helps prevent flakes and itching; helps strengthen hair.
Ingredients: Water, Mineral Oil, Behentrimnium Methosulfate, Stearalkonium Chloride, Tea Tree Leaf Oil, Cyclopentasiloxane, Menthol, Camphor, Fragrance, Citic Acid, Phenoxyethanol, DMDM Hydantoin.
Parnevu Spray Glosser, 4 fl oz 118ml, $6.50
Product claims: fights freeze; long lasting shine; helps reduce itching/flaking
Ingredients: Isododecane, Isopropyl, Myristate NF, Dimethicone, Liquid Shea Butter, Fragrance, Tea Tree Leaf Oil, Ethyl Ester of Hydrolyzed Silk
More description of my hair below…

Hair vital stats. Waist-length, naturally wavy, dry, tangled, sometimes with flaky hairline, most of the time in messy bun, wash every other day, dry shampoo when I feel like it, hair color or root touch ups every 3 months, 1-2 inch trimming every 3 months, hot oil only when I remember. In a nutshell, my mane's pretty much low maintenance.
Hair routine using Parnevu T-Tree. I wash my hair and massage the roots and tips with shampoo, rinse, condition, leave for 5 minutes, rinse again. Towel up, spray glosser, brush hair, air-dry. Again, nothing smancshy fancy.
The verdict. My nit-picky nose is not a fan of the shampoo's fragrance. It's not awful but the scent needs to amp up so it correlates to the proverbial fresh & clean feeling. However, I am more than glad that this shampoo addressed my snowy dilemma. Hairline flakes are gone momma!
I enjoy the minty feel of the conditioner while I massage my scalp and hair ! I have also used this as leave-in but it weighed my hair down so I prefer the traditional way (after shampoo then rinse).
My favorite among the three is the spray glosser. I like to spray my hair with it in the morning or in-between washings. It makes my hair soft and manageable. I didn't notice significant shine but it definitely made detangling a lot easier.
Overall, if you are looking for an affordable tea tree brand to address flaky scalp, keep Parnevu in mind. I can't evaluate its promise of hair strength because I have no issues with breakage. Unless I tie my hair to a Fedex truck and pull it with teeth clenched, then it's a whole different story! Now you're laughing.
Where to buy? Parnevu website, Sally Beauty
Follow Parnevu for promotions and hair tips: Twitter Facebook
xo,
*Products provided for review. Punchline all my own. Links for reference only*

UPDATE 10/16/2012 ~ GIVEAWAY!!!!! WIN ALL 3 PRODUCTS I REVIEWED ABOVE.



Parnevu has partnered with TheFabZilla for this awesome giveaway. Before entering, make sure you that you read and understand TheFabZilla's guidelines here. OPEN to USA residents only, strictly no PO Boxes (Parnevu's rule beauties!). Runs 10/16 to 10/30 2012. Once I validated the winning entry, your email addy will be forwarded to Parnevu; they will contact you directly for the shipping info. Good luck and wait for the Rafflecopter widget to load.