Paul & Joe Beaute is one of those brands you don't even want to swatch lest you destroy the sanctity of its pan. Exaggeration, quite a bit. Obsession, pretty obvious. But c'mon, look at this beauty, even the packaging is so dainty….
I hauled a few items from Paul & Joe via Beauty Habit, a new online shopping fave of mine (super fast shipping & awesome customer service) but for today's feature, we are focusing on this face-slash-eye color named 42nd Street (it's from P & J Fall 2011 collection).
Hesitant but had no choice, I swatched! This piece has pink and grayish-blue shades in subtle sheen finish. With that said, you may not get the wow-za factor at first application. I had to wet the eyeshadow brush to make pink more vivid. There's a little fallout issue so tapping your brush is a must before anything else. With eye primer (I used Kat Von D), it didn't smudge or wear off throughout the day. So I tried using this as a blush (since it's a face color too), but those hints of blue on my cheeks are darn hilarious, no bueno!
Pink for lids and lower lash line;
Grayish blue for crease and outer corner
Oki, let's complete the look.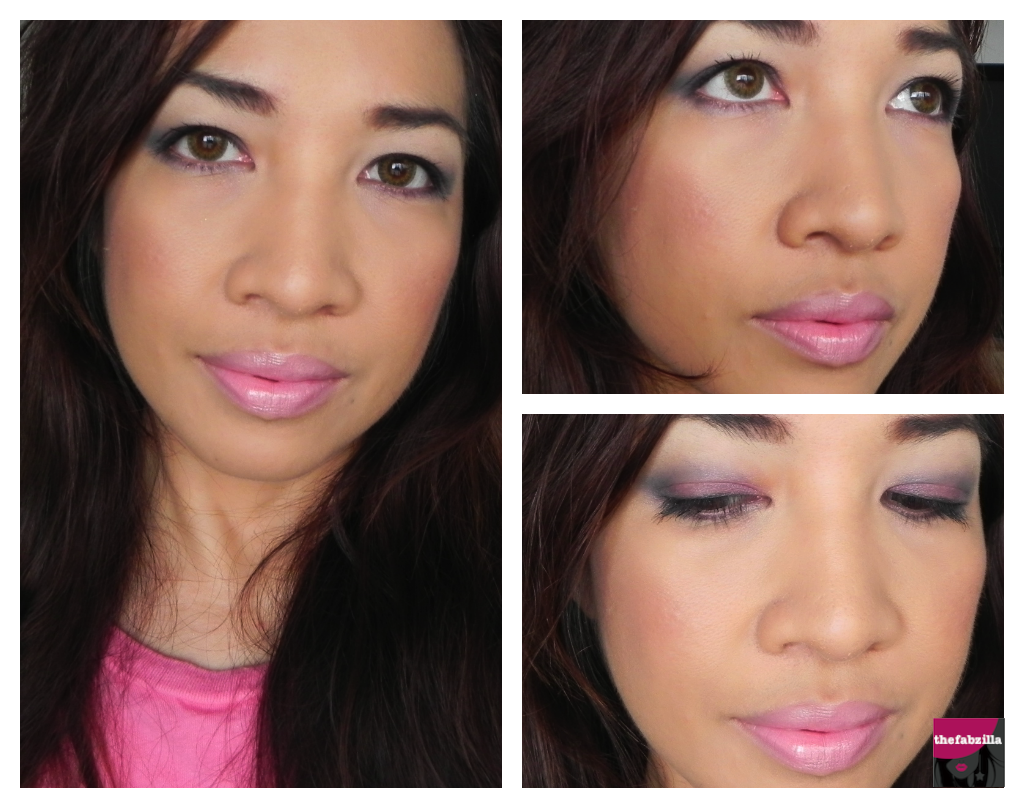 Tarte Amazonia Clay 12-hr Full Coverage Foundation
Physician's Formula Organics Wear Peachy Glow Bronze
Paul & Joe Blush (review next time)
Revlon lip butter (Cotton Candy)
Tarte mascara
What's your favorite Paul & Joe item?
xo,
* A gift to myself from my own wallet. Links for reference only*

');