If you are a nail aficionado, this is probably the nth time you've seen someone post about butter LONDON's Knackered. Why not, as beautiful it is from the bottle, the results vary from nail to nail. Unfortunately, my nails belong to the category "average jane". You know, cuticles saying hi, novice brush strokes, or to put it bluntly – virginal! Enough of the blurb and let's get down to 'biz.
Described as a sheer duochrome in oyster shade, this lacquer has micro glitters that add subtle elegance to jane's super average nails. Let's see…
Without flash/ natural lighting
So before I even complain of it not being opaque, it was perfectly described as sheer, entiendes? I had to apply three times to achieve an almost opaque finish. On its own, I am not completely impressed. Oh wait, the more I stare, the more I learn to appreciate its beauty. I guess this is one of those moments that I'd call "acquired taste". It takes time to fully digest and admire something.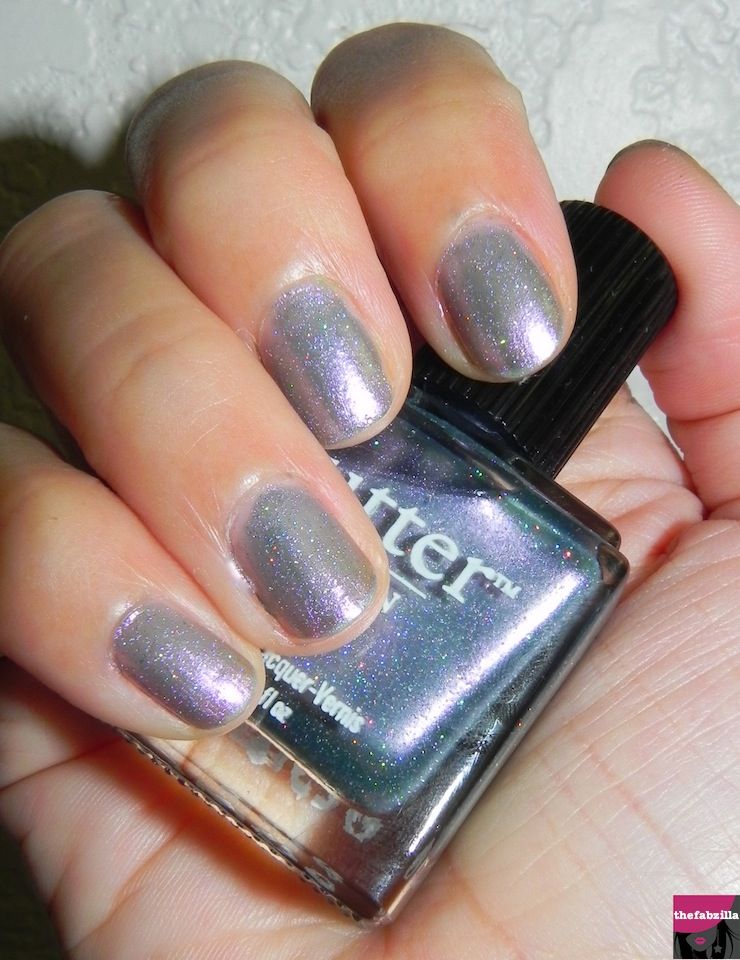 With flash
Now, it looks lovely with flash on! Knackered, you are so tricky to work with. What about when layered?
Without flash/ natural lighting
I used Zoya Kelly (gray) as base. Do you see brush strokes? I do up close.
With flash
It's a whole new creation with camera flash, pretty isn't it?
The verdict ~ Knackered is downright marvelous when layered and bland on its own. But take it from someone who loves statement colors. As for the visible brush strokes? Partly my fault? Maybe.
xo,
* Knackered sent free as part of Coterie launch preview *