No, not me. I'm not 80…yet. Much as I dread wrinkles, there's no stopping them. Age is inevitable. But if there is a choice, I'd like to have happy wrinkles. Exactly the type that 80- year old woman has. You see, it's one of those days. While waiting at my dentist's office, a woman randomly asked me if it's cold inside. "Yeah, you should've brought a jacket. Each time we come here, I wear long sleeves 'coz the aircon here is really cold. There, they have hot coffee, it'll make you feel warm", I told her.
Woman talk ensued. She asked me if I have kids, I said I have a baby dog. I asked the same question and she said she has three.
Me: So how young is your youngest?
Woman: Oh, she's 50.
Me: What? (while doing mental calculation). Tell me you didn't get pregnant at 10!
Woman: Oh dear, I'm 80 years old.
Okay so I'm talking to an 80-yr old woman with looks that can pass for 60. What could be her secrets?
Drink milk. She's been drinking milk since childhood. She doesn't smoke or drink alcohol. Milk is her dope. She said milk doesn't make her fat because she advocates….
Active lifestyle. She used to swim in competitions. Believe it or not, she rides her stationary bike for 13 miles every night
Find "me" time. Some dirt won't kill you, that's what she emphasized. Drop everything for one hour and treat yourself like a queen. Relax, unwind, do things that you enjoy
Let your husband/ partner spend some time away from you. Let him do his guy stuff
Challenge yourself each day. When doctors told her that her broken ankles won't probably heal, she was determined to prove them wrong. With cast and all, she continued her stationary biking even though it was painful. At 5 weeks, doctors were astounded that her ankles were back to normal.
Throughout this 30 minute tete-a-tete, we laughed and exchanged stories like we were good old friends. Finally it's time to say goodbye. She tapped me in the shoulder and uttered one more time, "Find me time. It's important to have time for yourself. And don't forget to drink your milk". With a smile, I said "those were real words of wisdom, you're very inspiring. See you in six months".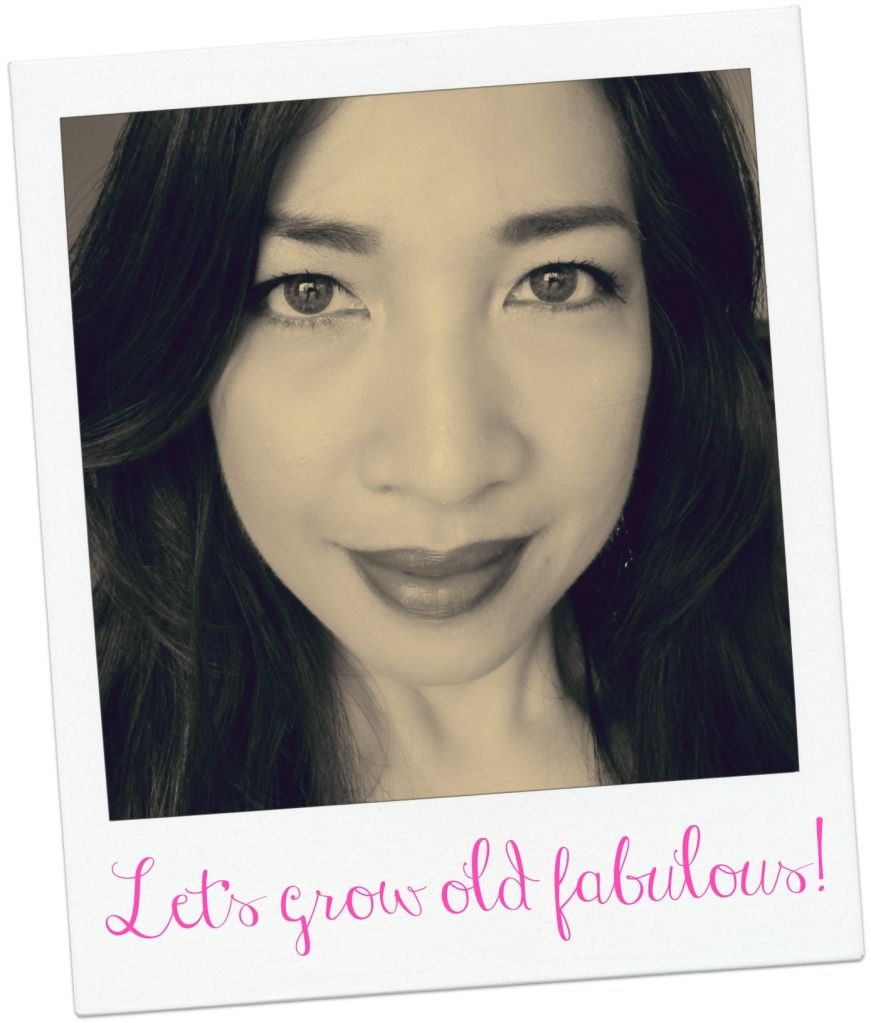 "Me" time. I hear my friends complain about the lack of it all the time. Well I used to. But now that I'm a lot older, I devote time for myself. It can be as simple as painting my nails, making jewelries, shopping, or simply blogging. When was the last time you had "me" time?
xo,
Kathryne