I'm eating body parts as I write this. But before you even freak out, I'm pertaining to these gummy-like candies we bought from Target, supposedly for Halloween trick or treaters. I can't resist opening the pack, these decapitated parts are so chewy! Agh.
My favorite would be the eyes and brains. Zombie, eh?
Still on the subject of body parts, I had the opportunity to try a product that's supposed to plump lips, not to Angelina Jolie level, but sexy enough to say that I don't sashay with dry cracked lips. Enter suggah + | anti-aging lip plumping treatment (new supercharged formula) by Sircuit Skin Cosmeceuticals.

Whenever I hear, see, or read "plumping", stinging and tingling come to mind. That lip venom by DuWop stings like hell. Truth is, that repulsive sensation is a clever marketing tool that conditions your mind that a product is working. Stung = swollen = plump. So if you ask me what makes your lips look full? it's the illusion with a capital I! Shine reflects light; put anything glossy at the center of your lips and stand against or under direct light, you'll see what I mean. Here's what Sircuit Skin says about suggah + : adds volume to lips without irritation; helps repair and restore softness; stimulates collagen production; helps restore definition to the vermilion border; provides superior hydration. Vermilion in layman's lingo is the line that separates lips from the skin.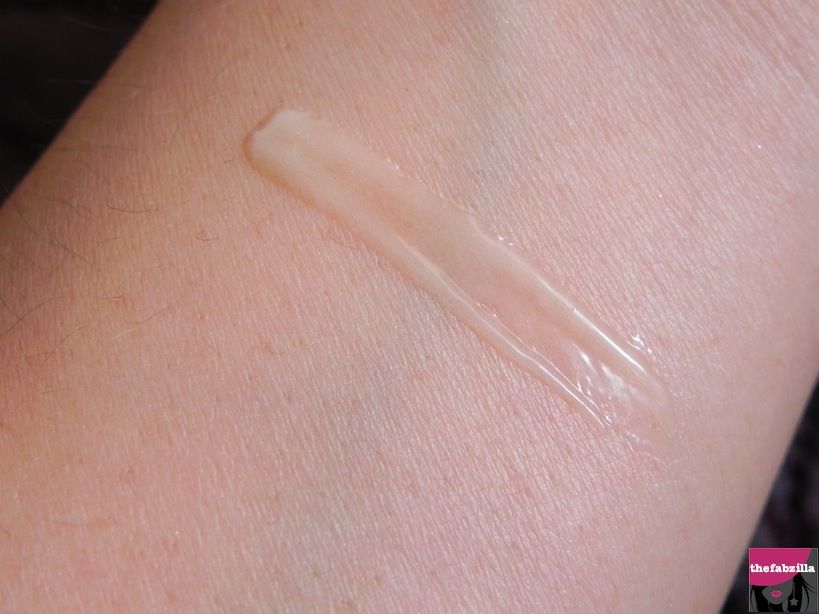 Ingredients: shea butter, organic jojoba oil, cocoa seed butter, sodium ascorbyl phosphate, yogurt extract, tropical fruit harvest (mango, papaya, pineapple), coffee, green tea, caffeine, Maxi-lip (ethyl palmitate, tribehenin, sorbitan isostearate, palmitoyl oligopeptide).
So there's coffee, green tea, mango, etc but I'm missing sugar! This lip treatment actually smells like brown sugar. That could be the reason for its name suggah (pronouncing it provocatively ala- Jolie). It doesn't taste synthetic (I licked!); it really is hydrating; and most of all, it doesn't sting.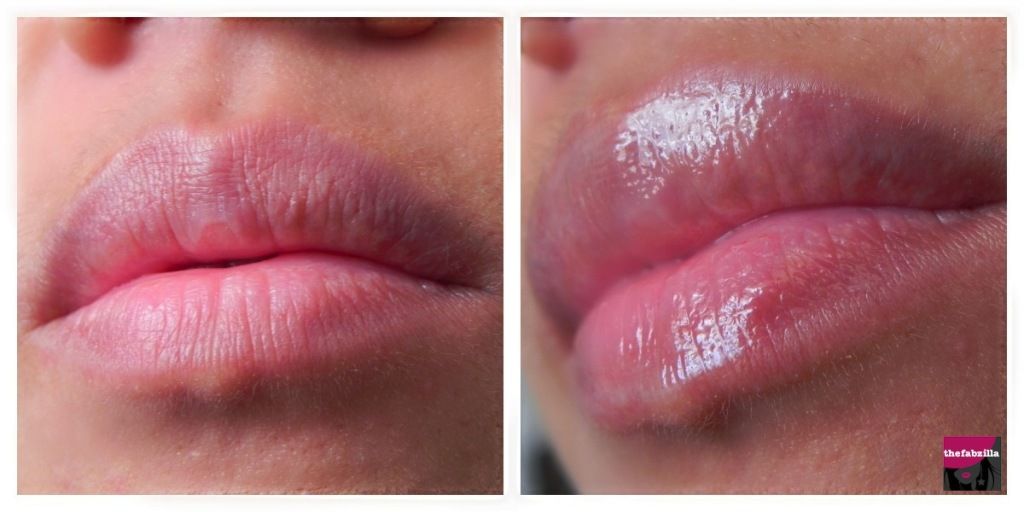 Illusion explained.
L: My lips in its natural state of fuglyness
R: With suggah against direct light. Plumped, woot woot!

How to use: apply to lips and vermilion line day and night; not to be used as lip balm. Of course, I didn't follow because I'm such a hard-headed. I use it mostly in the evening and also on top my lippy whenever I feel like it, just because. I had no problem, thankfully.
The verdict. If you like to fake full lips sans the awful sting (don't forget the illusion), prevent dryness (weather's changing, we need to amp our skincare), and support cruelty-free brands, then this suggah won't disappoint. As to the promise of anti-aging, I can't evaluate in that aspect because (1) Growing old is inevitable (2) I don't smoke so my lips won't wrinkle soon.
Where to purchase? sircuitskin.com
xo,
*PR sample received. Links for reference only*