Summer's almost over but am still feelin' some neon ~ my last hurrah 'til I switch to darker shades this fall. I decided to focus on my bright fuschia lips so I went a tad subtle with my eye makeup. Yeah, that fez in neon shirt dress did some home accessories shopping today.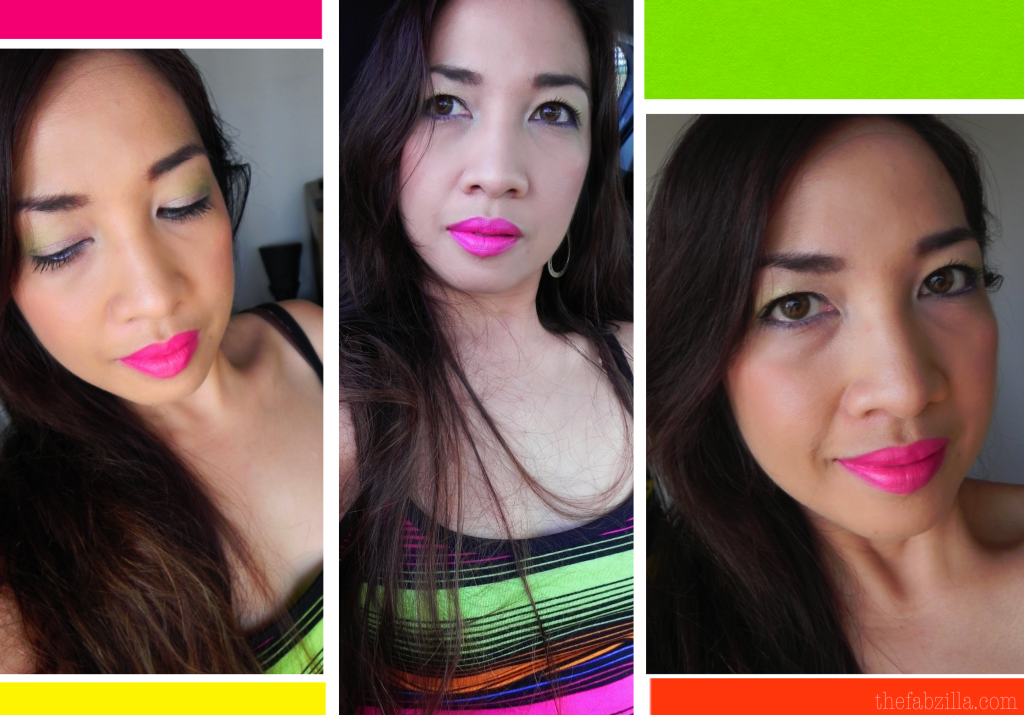 Products used
Lips: MAC Girl About Town
Eyes: Kat Von D True Romance Eyeshadow Palette (Truth), Sephora purple eyeliner
Cheeks: Tarte Amazonian blush (Dollface)
Face: Tarte Amazonian Clay foundation, purminerals pressed powder
What are your plans this long weekend? My nieces from the mainland are coming over so it's going to be another week of fun. Happy Labor Day!
~~Kathryne~~