Good things come in small packages. Such is the case for this teeny weeny palette from Kat Von's True Romance Eyeshadow Collection. Aptly named Little Saint, this credit card sized- palette is impressive in gigantic proportions.
At $15 (on sale at Sephora), I thought it was a good deal! The eyeshadows are soft and buttery; they last long when used with an eye primer; and the colors are versatile for day and nighttime wear.
L-R (Top): Be Mine, Empathy
L-R (Bottom): Hummingbird, Pray for me
Be Mine is matte nude. Empathy is pearlized indigo blue. Hummingbird is pearlized bronze. Pray for me is pearlized dark purple. My top two faves, although hard to choose, are Empathy and Hummingbird.
L-R: Be Mine, Empathy, Hummingbird, Pray for me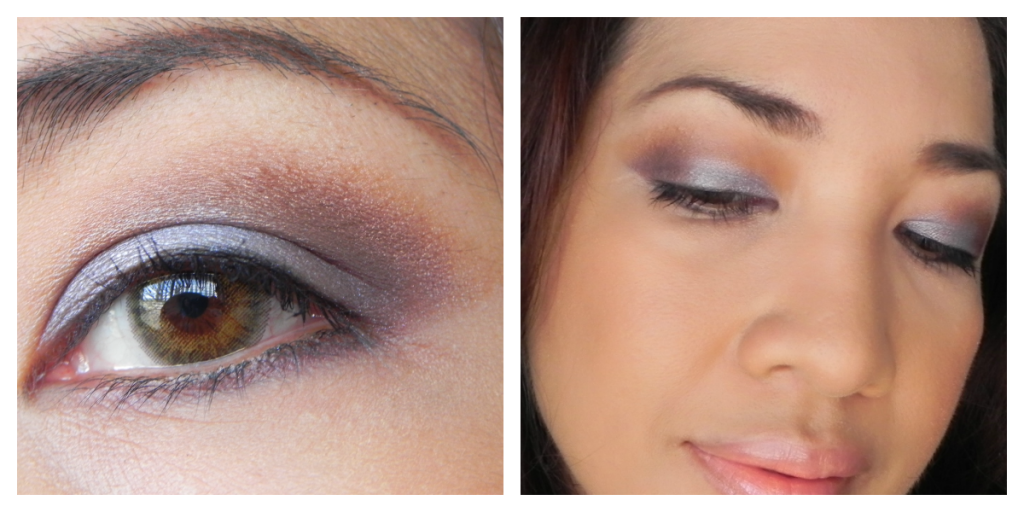 I used all four shades from the palette. I used Empathy for my lids; Be mine on brow bone; Hummingbird on crease; Pray for me on outer "v" and lower lash line.
Do you own this palette? I love it!
xo,
Kathryne
*Links for reference only*