Move over MAC Blacktrack Fluidline, I hereby declare INGLOT to be my holy grail black gel eyeliner to- date. Call it trivial but it was another ecstatic moment when I found a couple of Inglot products at Macy's Ala Moana (Oahu, Hawai'i). This gel eyeliner and a mascara.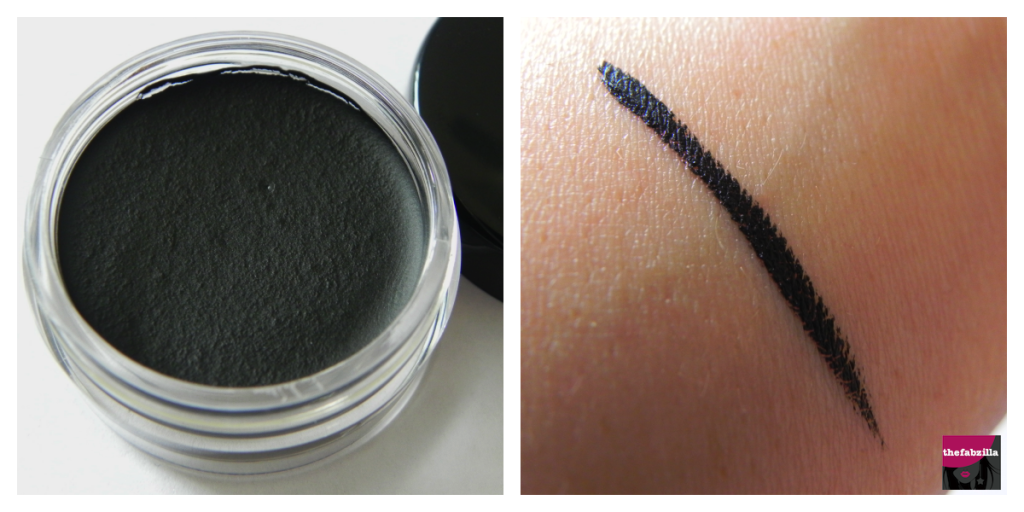 Matte 77, $10

At about $10, it is definitely a steal. Used with an angled eyeliner brush, this gel glides effortlessly despite having a matte finish. 77 is black, the only shade available at Macy's. Don't you just hate the lack of selection? Don't tease me, I'm game!
Side by side comparison
MAC Blacktrack vs. Inglot
Content-wise, you are getting more product with Inglot (5.6g/0.19 oz) compared to MAC Fluidline (3g/0.10 oz). I don't mind the plastic container of Inglot as opposed to MAC's glass. Inglot 77 is matte while MAC Blacktrack has a creamy finish.
Now the ultimate revelation! In my experience, MAC has a tendency to smudge and melt on my primed OILY lids (yes, with caps on) even if I set it with black eyeshadow. With Inglot, almost nada! Let me repeat that in CAPS. I intentionally skipped setting Inglot 77 matte with an eyeshadow to test its longevity and power. Girl, impressive is an understatement.
Left side (10 am) against natural lighting
Right side (7:30pm) with flash on
Plain gel eyeliner only!

There was little smearing in my inner eye corner on the sixth hour but not enough to cause panic and anxiety. It was tolerable to say the least. Long story short, Inglot survived my standard 8-hour test without fading. Now it's time to remove.
So how difficult (or easy) is it to remove compared to MAC? Be my fabulous judge.
No-brainer, Inglot finished the (black) line with flying colors!
Have you tried this gel eyeliner?
xo,

* Own purchase. Link for reference only *