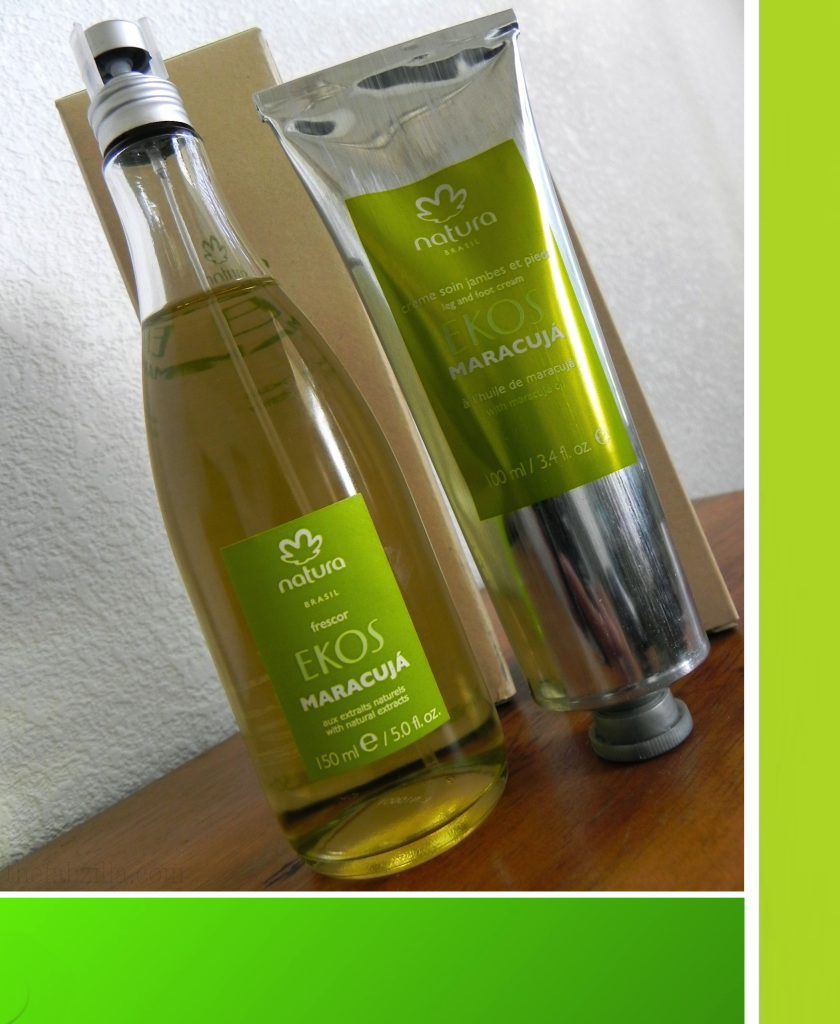 While at Macy's the other weekend, I stumbled on this fragrance and skincare line natura EKOS Maracuja. I sprayed, lathered, sniffed, and walked away. Came back, sprayed, sniffed, and read. Made in Brazil. All-natural. 50% off. Paid.
Guilty as charged, impulse purchase that is. So do I like it? Hmm, let's just say that this duo has been my signature scent at bedtime. It's light, fresh and a tad sweet.

The Leg and Foot Cream (right photo) has thick consistency but isn't greasy at all. I also use it for my hands and arms, and it's quite moisturizing. The packaging reminds me of L'Occitane.
The Eau de Toilette has a teeny weeny hint of citrus that dissipates fast. The scent is so light I can barely smell it after an hour. Ha, I'm already snoozing by that time so treat this with a grain of salt.
I am trying to find as much information about this brand but so far I have been unsuccessful. The company website isn't fully functional as of this writing. And guess what, it's sold out in Macy's (online). Boo.
Are you familiar with this line?