When you don't have a lot time in your hands, simplifying your beauty ritual makes sense. Such is the case when I saw purmineral's new mineral tinted moisturizer, what with its 4-in-1 promise. (1) Moisturizer (2) Foundation (3) Primer (4) SPF 20.
Available in four shades ($34, 1.7oz/ 50g), this new addition to purminerals seems to satisfy what I need ~ a multi-tasking product. Now comes the burning question, did it deliver? Drum roll to madam guinea pig.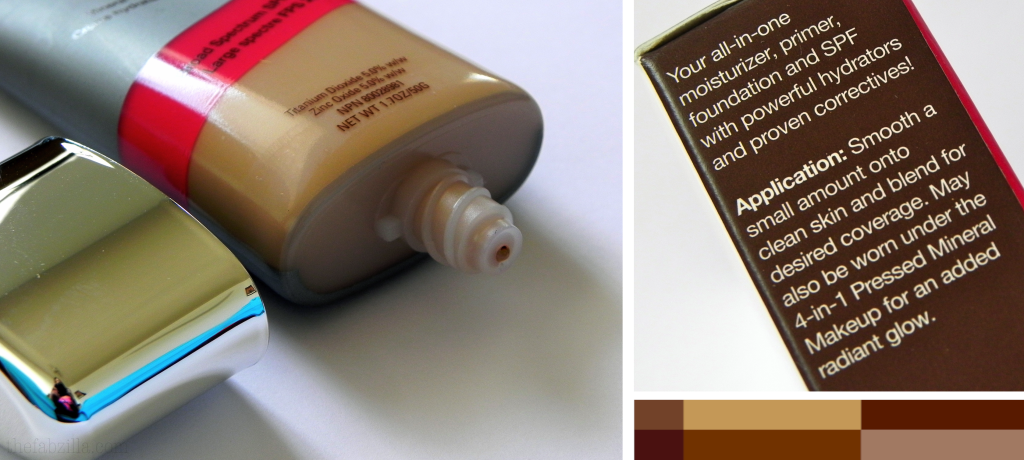 Hydrating, check. No doubt this stuff provided moi moisture throughout the day. Or too much I should say for a naturally-gifted oily skin. I had shine issues after two hours and used four blotting papers during the 8-hour period.
Lightweight foundation, check. It's marketed as a tinted moisturizer so I expected the coverage to be less than what I am accustomed to. My shade is in medium; it looks quite creamy when swatched but light as air when applied onto face. And just for reference, I sealed it with a pressed powder.
Primer, nah! The primer component was the main reason I bought this. I thought it was ingenious and practical! So I intentionally skipped using a face primer to substantiate this claim. Ain't happy that my pores looked bigger and more visible. And since I was blotting my face every two hours or so, my makeup was practically gone on the 8th hour.

Ingredients
Sunscreen without the annoying scent. I like that it has SPF 20 and is fragrance-free. Note that this isn't waterproof so if you're planning to swim, this is not the best stuff to use.
The extras. Though not mentioned in the claim, I noticed an inexplicable "glow" upon application. I'm wild guessing that it could be from the combination of natural extracts in the ingredients; cruelty-free, no guinea pigs harmed; proud supporter of Go Red for Women, an awareness campaign that fights heart disease (# 1 killer among women in the US)
Bottom line. If you have normal to dry skin, this might work for you, skip if you have extremely oily skin.
Wishful thinking ~> what about an oil-free version, purminerals?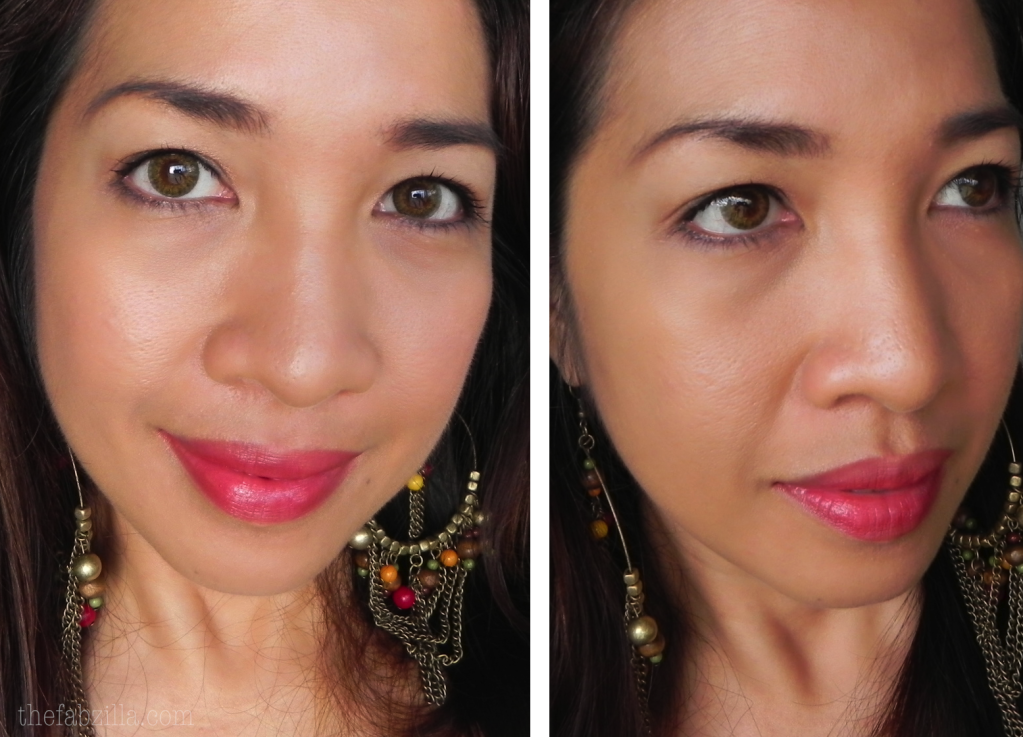 Hello Glow. Isdachu Pore?


~~Kathryne~~
Links for reference only. Own moolah spent.