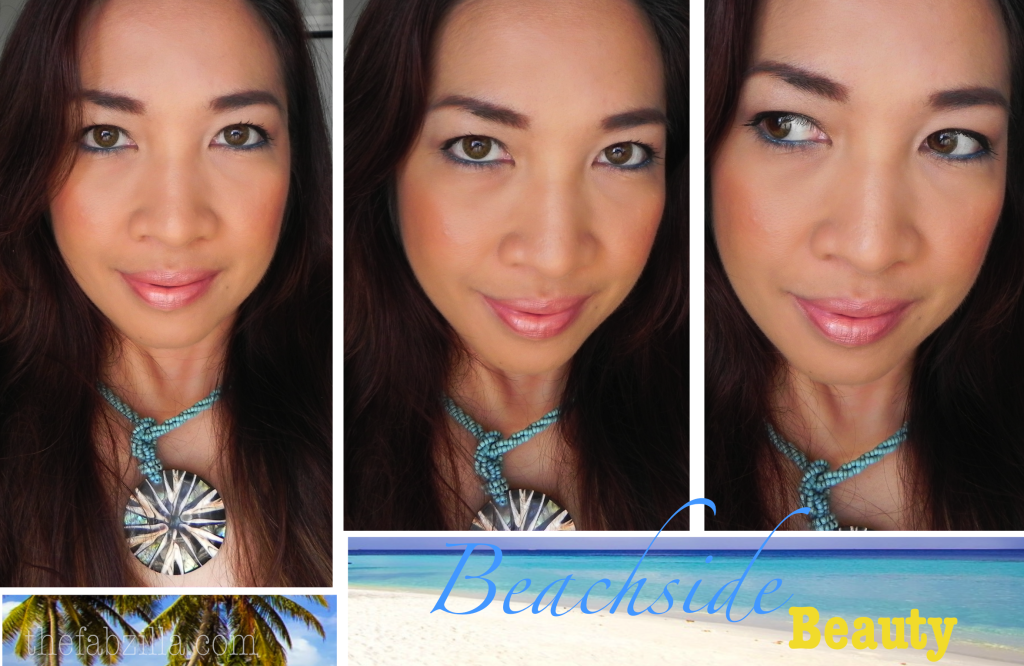 Glad to meet my grade school best buddy today! She's in Hawaii for a week-long vacation with her ohana. You see, we lost contact for more than twenty years but thanks to Mark Zuckerberg, ours was another story of Facebook rediscovery! Sweet.
Beachside Beauty
This makeup is ideal for beachside events like weddings or a luau. It's simple, fun and fabulous.
Get the look ~>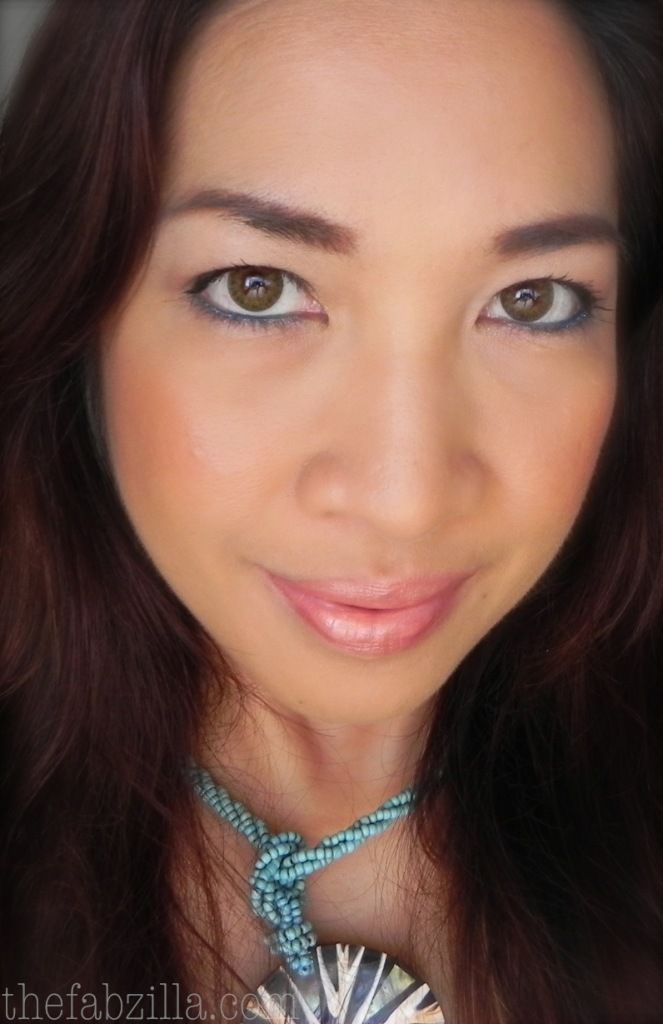 1. Sunscreen with at least SPF 15 is a must if you are attending an outdoor event. And please, don't forget your lips, they burn quite easily so wear a lip balm with built-in SPF. My personal fave is Jack Black Intense Lip Therapy (SPF 25).
2. Apply face primer, then some lightweight yet long-wearing foundation. Have you tried Tarte Amazonian Clay 12-Hr Full Coverage Foundation? It's my go-to foundy. It doesn't make me feel like I'm wearing loads of makeup, plus it has SPF 15 too! Set makeup with finishing powder.
3. Apply eye primer as this will prevent eye makeup melt-down. It also adds vibrance to your eyeshadow.
4. Apply gold or bronze eyeshadow on lids and light brown on crease. Highlight brow bone with flesh-tone eyeshadow.
5. Tightline upper lashes. New to this technique? Here's my 'lil trick
6. For the fun part, line waterline with waterproof teal eyeliner to mimic the ocean's color. Try Make Up For Ever Aqua Eyes, this is waterproof to the nth degree.
7. Apply two coats of mascara. Falsies are optional.
8. Bronze up. You can use matte bronzer to contour your face or for that proverbial sun-kissed effect, try a shimmer version.
9. Blush is optional. If you must, use something that's more on the peachy side to warm up your face.
10. Wear pink, nude or peach lipstick. I don't like wearing lipgloss when there's too much wind and my hair is down. Gloss-stained face, hello!
Flying to Hawai'i? Don't forget to visit Disney Aulani. The child in me screams Mickey! Here are some photos inside the resort.